Search
Cynthia Ellis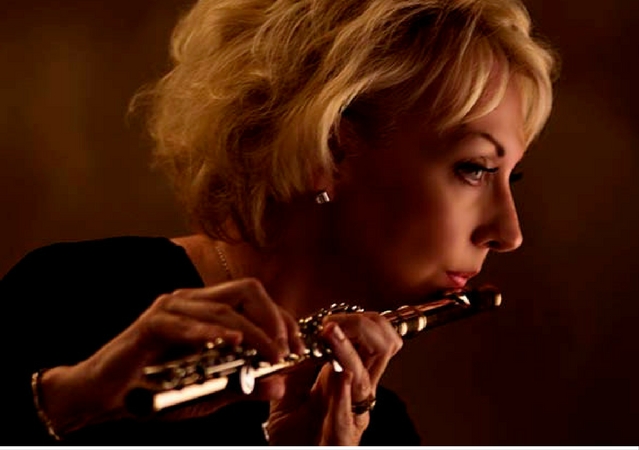 Solo Piccolo of the Pacific Symphony Orchestra
Cynthia Ellis is the solo piccolo player for the Pacific Symphony Orchestra and also served as Principal Flute for the Opera Pacific Orchestra from 1995 until the company closed in 2009.
She is a member of the Pedagogy Committee for the National Flute Association and served as Program Chair for the NFA's annual convention in Anaheim, CA in 2010. She has taught on the music faculty at the Claremont Graduate School, Pomona College, Biola College, and CSU Fullerton. She currently teaches applied music at Saddleback College and Hope International University and serves as music director for Laguna Flutes, a 25 member flute ensemble, through the Emeritus program at Irvine Valley College. Piccolo is a specialty for Cindy: she writes the "Let's Talk Picc' column for Flute Talk Magazine and served as an artist in residence at the International Piccolo Symposium in July, 2013, held at the University of Nebraska, Omaha.
Cynthia has recorded for television, motion picture and cartoon soundtracks as well as commercially released chamber music recordings. 'Beyond Beethoven", with the award winning Les Amis Musicalles trio, was released on the Centaur label, and Jeremy Beck's Flute Sonata is recorded on the CD "Never Final, Never Gone", on the Innova label. This sonata is also dedicated to her.
Cynthia shares her home with Pacific Symphony trumpet player Tony Ellis and their three Labrador retrievers. Cindy enjoys fitness and is an active yoga enthusiast. She volunteers for Southern California Labrador Retriever Rescue and also enjoys cooking and reading in her leisure moments.
Instruments
19.5K Rose Gold

Retour en Haut