Search
Amy Likar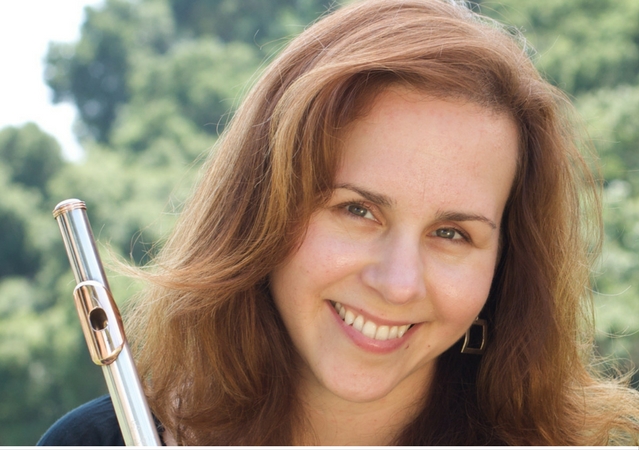 Piccolo of the Oakland Symphony
Noted for her…"dazzling…and winning tonal beauty and eloquence," (Joshua Kosman, San Francisco Chronicle), Amy Likar is an active freelancer and chamber musician based in the San Francisco Bay Area and San Miguel de Allende, Mexico. Expanding on her work as a flutist, Amy became fascinated with performance health and wellness through her own recovery from stress-related injuries. In all of her work, Amy is dedicated to helping musicians find the freedom to be fully themselves. 
Highlights of her performance career include a critically acclaimed premiere of Martin Rokeach's Concerto for Piccolo and Orchestra, in addition to the premieres of solo and chamber works by Valerie Coleman, Michael Stephens, Donald Sloan and Daniel Felsenfeld.
Dedicated to helping other musicians reach their full potential, Amy has mentored and credentialed over 50 professionals as the Director of Training for the Association for Body Mapping Education. These educators are now teaching in their own private studios and in institutions such as the Guildhall School of Music and Drama, Amsterdam Conservatoire, Columbus State University and Oberlin Conservatory.
Likar serves on the faculty at Saint Mary's College of California as instructor of flute and is a member of the Oakland Symphony.
As a guest artist, she regularly offers performance residencies and workshops that focus on getting to the essence of music making.  
She is a Verne Q. Powell Performing Artist and available for custom clinics and residencies. She is also pleased to be part of Buffet-Crampon's Pedagogics Project.
Instruments
Sterling Silver

Retour en Haut