Search
Anthony Ferner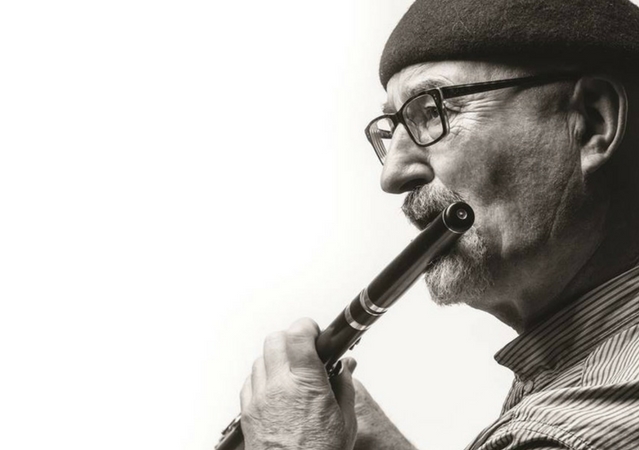 Principal flute of the Christchurch Symphony Orchestra
Anthony Ferner was winner of the New Zealand National Concerto Competition in 1972 and he went on to study in London at the Guildhall School of Music. His teachers were Peter Lloyd and Trevor Wye and William Bennet.
He has had a professional career of well over forty years and has been Principal flute of the Christchurch Symphony Orchestra since returning to New Zealand in 1996 after more than two decades in Australia, England and Europe. He has held positions in the Sydney Symphony Orchestra, the Australian Opera and Ballet Orchestra and played in the Ulster Symphony and the New Zealand Symphony.
An experienced soloist and broadcast artist in Australia and New Zealand, he has also given solo performances in Italy, Germany, England and Russia and has often appeared as a soloist and conductor with the Christchurch Symphony. As a performer of new music supported by Creative New Zealand he performed at the 2003 USA National Flute Convention in Las Vegas playing "Sound Cylinders" written for him by Chris Cree Brown. He continues to promote new music within a diverse concert schedule including playing new works by Helen Bowater, Gao Ping and Ben Hoadley. He commissioned 'Night Shadows' for flute and viola by Chris Cree Brown to be premiered at the International Flute Symposium in Christchurch February 2017. As lecturer in flute, ensemble studies and Pedagogy at the University of Canterbury, many students of his graduating students have enjoyed national and International success.
He studied conducting at the St Petersburg Conservatoire In 1992 with concert with the St Petersburg Chamber orchestra and recording with the Georgian Radio/TV Orchestra. He was also invited as a soloist with the Ivanova Chamber Orchestra playing Mozart and Bach.
Conducting highlights have been: 'La Traviata' for the Wellington City Opera, Sydney Mozart Players at the Sydney Opera House during the Sydney Festival, Soloist/Conductor in the Christchurch Symphony Classics Series 1999/2000, L'Estro Armonico Strings. and opportunities to conduct the Sydney Symphony and Melbourne Symphony in the studio.
Works premiered in recent years include:
by Helen Bowater (Akaroa Festival 2011) "Temple" he commissoned for flute/alto flute and piano 2014.
by Chinese composer Gao Ping(b 1970): 'Poem' flute and piano (1993), 'Dialogue for wind and Snow' flute and piano (2002) at the 2006 "New Zealand Flute Festival" and his ensemble piece 'Shuo Shu Ren' (The Storyteller) for Flute/alto flute, oboe, harp, violin, viola and cello (2001). by Ben Hoadley 2015 'Black Flowers' for bass flute and harp. He has commissioned 'Night Shadows' for flute and viola by Chris Cree Brown to be premiered at the International Flute Symposium 2017 in Christchurch.
Instruments
Grenadilla Wood

Sterling Silver

Retour en Haut