Search
Tammy Evans Yonce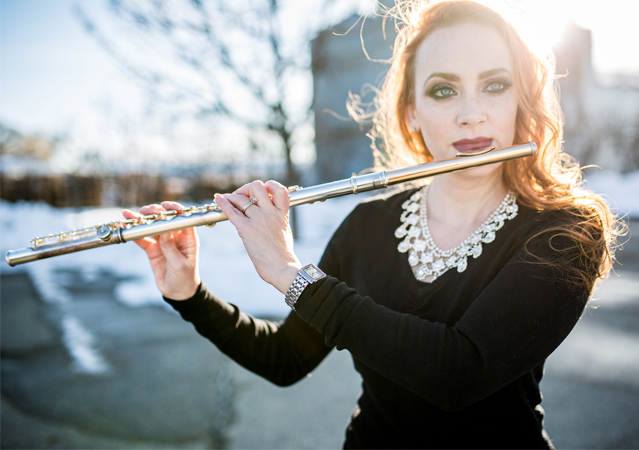 Associate Professor of Music at South Dakota State University
Tammy Evans Yonce, an Atlanta native, is a flutist, collaborative musician, writer, and professor. She is a dedicated new music performer who is particularly interested in the commissioning and teaching of new music. Dr. Yonce has commissioned over twenty works involving flute.
Based in South Dakota and active internationally, Dr. Yonce has recently presented and performed at the National Flute Association, British Flute Society, Canadian Flute Association, and New Music Gathering conventions. She spent winter break 2017 on a faculty fellowship to Israel. She has also given performances at Flute Festival Mid-South, College Music Society, Atlanta Flute Club, Flute Society of Kentucky, Austin Flute Society, Society of Composers, NACWPI, Electronic Music Midwest, MOXsonic, and South Carolina Flute Festival conventions. She has given recitals and masterclasses extensively throughout the Midwest and Southeast and was guest artist at the 2015 New Voices Festival at Wichita State University and the 2017 Montana Flute Festival. Recent solo performances with South Dakota State University ensembles include Kennan's Night Soliloquy, the Gordeli Concerto, and Puckett's The Shadow of Sirius. Her debut CD is scheduled to be released later this year.
As a writer, Dr. Yonce has had articles published in The Flutist Quarterly; Flute Talk; Pan, the Journal of the British Flute Society; The Flute View; and South Dakota Musician. She frequently contributes CD reviews to The Flute View.
Dr. Yonce is Associate Professor of Music at South Dakota State University, where she teaches applied flute, woodwind pedagogy, and courses in musicology. She recently designed and taught an interdisciplinary Honors colloquium, which explored music in connection with neurology, therapy, global studies, technology, politics, and the arts. A first-prize winner of the Atlanta Flute Club Young Artist Competition, she holds degrees in flute performance from Kennesaw State University (BM), Indiana University (MM), and the University of Georgia (DMA).
Dr. Yonce has served as a judge for the Newly Published Music Competition and Collegiate Flute Choir Competition of the National Flute Association as well as of competitions of the British Flute Society, Flute Society of Kentucky, and San Diego Flute Guild. She currently serves on the New Music Advisory Committee of the National Flute Association and formerly served on the board of the Atlanta Flute Club. She recently gave a TEDx talk about collaboration and new music.
Instruments
Sterling Silver

Retour en Haut