Search
Yeojin Han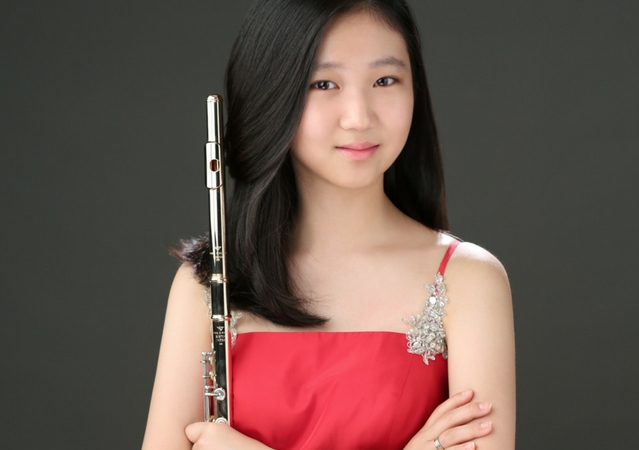 3rd Prize, Kobe International Flute Competition
Flutist, Yeojin Han was born in 2001 and despite her tender age she already has an impressive career to her name.
Since 2013 Ms. Han has successfully participated in a range of music competitions; including winning the first prize in the Soloist division of the 18th Biwako International Flute Competition in Japan. She has also appeared as a soloist with a number of professional orchestras in Korea, toured in Japan as a soloist and been invited to perform at the Barcelona Flute Convention, Takacima Flute Convention in Japan and Seoul International Music Festival Fringe.
In 2014 Ms. Han was the youngest flutist to ever participate in the Carl Nielsen International Music Flute Competition. She advanced through to the second round of competition.
The 3rd Maxence Larrieu International Flute Competition was held in Nice, France in October of 2015. Ms. Han was awarded the 4th prize in the "Grand Prix" (adult) group, and she was awarded special prize for the "Best Young Artist" and "Best Performance of the piece composed by A. Ghidoni".
Between 2012 and 2015, Ms. Han attended the Korea National Institute for the Gifts in Arts (KNIGA). In 2016, has been admitted to the Korea National University of Arts (KNUA), winning the merit-based full scholarship to continue her flute studies.
Most recently, Ms. Han has earned a scholarship from International Federation of Arts Councils and Culture Agencies as a young artist.
Instruments
14K Rose Gold

Retour en Haut