Recherche
Gina Sobel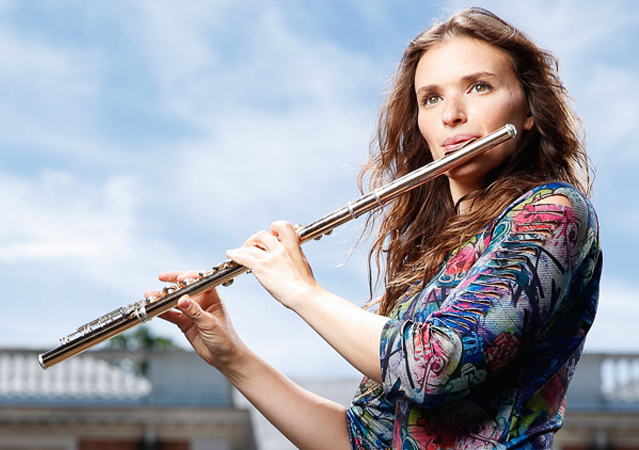 Strathmore Artist in Residence
You can hear the future of jazz in Gina Sobel's music. She's known for her improvising prowess on flute, and is an accomplished vocalist, saxophonist and composer. Her characteristic style applies modal jazz harmonies to contemporary funk and dance rhythms, and layers this with thoughtful, serious lyrics. Gina is a consummate bandleader and an eager collaborator, all in the service of making good music.
Drawing from her jazz background, Gina plays at a high level with musicians in genres ranging from hip hop to bluegrass. She released a solo album called World's Getting Loud in 2016, an internal travelogue, filled out with lush layers of stratocaster and vocal harmonies. In Feb 2018, she released her latest album with her live-composed funk collective Choose Your Own Adventure, which builds tight, catchy tunes from the drums up and heavily features flute in a structural and improvisational role.
Gina tours regularly around the United States and completed her first European tour in 2015. She is currently a Strathmore Artist in Residence, giving concerts and workshops in early 2018. She's also part of the Virginia Heritage Foundation's apprenticeship program, studying with Susan Gaeta.
Instruments
Aurumite 9k

Retour en Haut