Recherche
Hans-Udo Heinzmann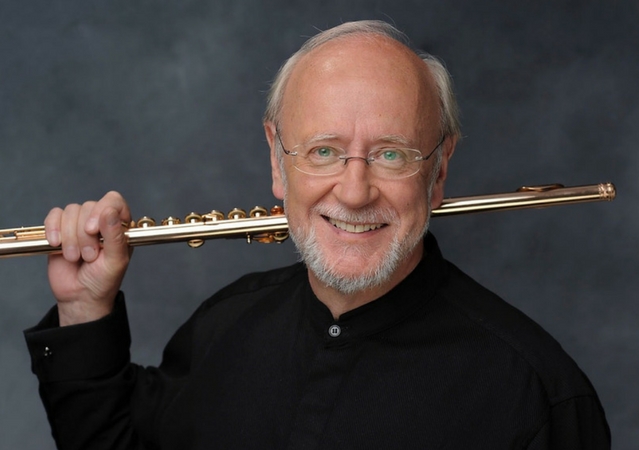 Professor at the Hochschule for Music and Theater Hamburg
Hans-Udo Heinzmann received his first musical training with the famous Regensburger Domspatzen cathedral choir. After completing secondary school, he earned a solo flute performance degree at the Munich Musikhochschule, and studied with Peter-Lukas Graf in Basle and Sion, Switzerland. He began to perform in orchestras in 1970, taking him to Augsburg and Munich, the Frankfurt Opera and the Deutsche Oper Berlin, ultimately becoming a member of the NDR-Elbphilharmonie Orchestra (former NDR Symphony Orchestra) in Hamburg from 1982 to 2013. In addition, Hans-Udo Heinzmann has been in demand for decades now as a soloist and chamber music partner. His performing career has included appearances at top festivals such as the Flanders Festival, the Hamburger Musikfest, the Schleswig-Holstein Music Festival, the Salzburg Festival, the Bayreuth Festival, and the Edinburgh International Festival, as well as concert tours throughout Europe and South America and to Japan, Korea and China.
He founded several ensembles and has always championed new music. Numerous radio productions as well as CD recordings (on Koch classics, D+G, Thorofon and GENUIN classics) document his versatile artistry. The CD with works by Erwin Schulhoff was prized by the " Cannes classical award".As the initiator of a chamber recital series by the NDR- Elbphilharmonie Orchestra, he also repeatedly drew attention to forgotten or ostracized composers. He is still actively involved in the programming and management of this concert series today. He was invited to a tour of the 14 famous flutists in 1996 (with Andras Adórjan, Maxence Larrieu, Aurèle Nicolet, Peter Lukas Graf, Alain Marion, Jean Claude Gerárd, Ransom Wilson, Trevor Wye, Marianne Henkel a. s. o.).
With fellow musicians at the NDR Symphony, he founded the NDR Symphony Orchestra Academy, which focuses on educating talented music students after their studies as orchestral musicians, and takes an active part in the work of this organization as its Chairperson.
He has taught since 1984, initially at Musikhochschule Lübeck, and, since 1987, as a professor at the Hochschule for Music and Theater Hamburg.Hans-Udo Heinzmann is also involved in the technical development of the flute, and has become a sought-after flute-repairman and flute expert.
In 1985 he and colleagues and friends founded the "German Flute Society", DGfF, where he made significant contributions in programming and organization as a member of the board for many years.
Instruments
Platinum

19.5K Rose Gold

14K Rose Gold

Discography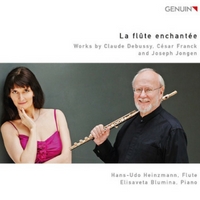 La flûte enchantée(2014)
Genuin Musikproduktion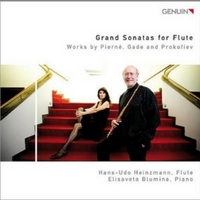 Grand Sonatas for Flute(2010)
Genuin Musikproduktion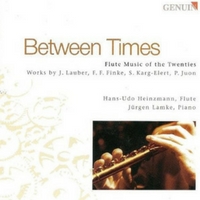 Between Times(2006)
Genuin Musikproduktion
Retour en Haut