Recherche
Rafael APONTE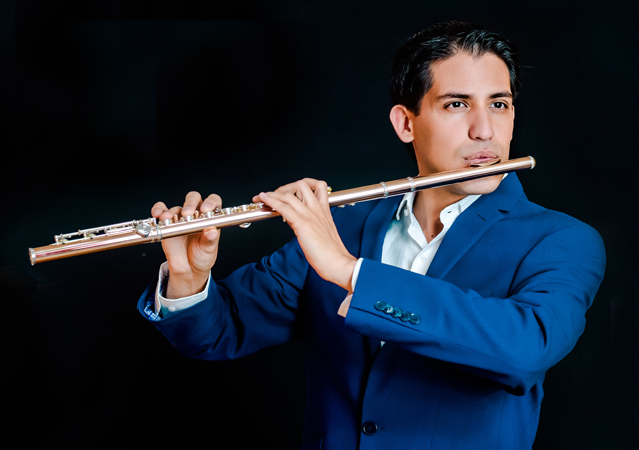 Principal Flautist of the National Symphony Orchestra of Colombia
Colombian flautist Rafael Aponte is one of the most influential artistic personalities in the music scene in his country. Principal Flautist of the National Symphony Orchestra of Colombia and Professor at the Tolima Conservatory and El Bosque University, he has been recently named as a Powell Artist for Latin America.
He studied the Bachelor and Master degrees at the University of Music in Vienna, in the prestigious class of Wolfgang Schulz. During his 10 years of living in Europe he had the opportunity to learn and share experiences with numerous and important artists such as Henrik Wiese, Paul Meisen, Pierre-Yves Artaud, Yossi Arnheim, Aurèle Nicolet, Bertrand de Billy, Riccardo Muti, Andrés Orozco-Estrada, among many others.
He is invited to participate regularly as a Soloist and with chamber music ensembles to the main important music festivals in his country.
He is a passionate teacher, frequent guest at festivals and academies. Several of his students have managed to enter prestigious german Universities to continue their studies.
Rafael Aponte plays with a handmade flute Powell Ruby Aurumite.
Instruments
Ruby Aurumite

Retour en Haut