Search
Martha Long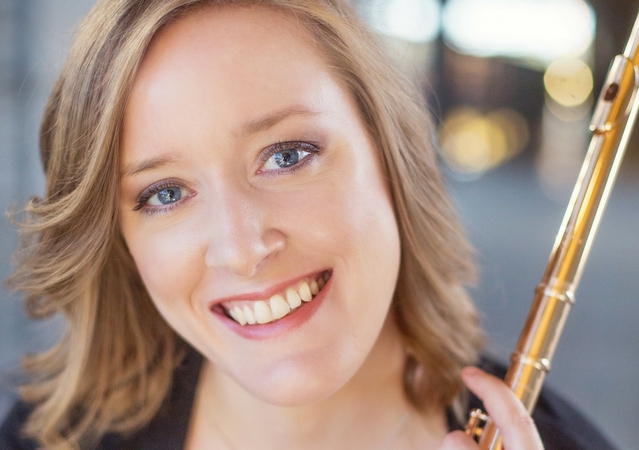 Principal Flute of the Oregon Symphony
Martha Conwell Long joined the Oregon Symphony as principal flute at the beginning of the 2016-2017 season. Previously she held the same position with the Fort Collins Symphony and the San Antonio Symphony. Martha appeared as a soloist several times with the San Antonio Symphony, performing works by J.S. Bach, W.A. Mozart, and G.P. Telemann.
Martha received her Bachelor of Music degree from The Colburn School in Los Angeles, where she studied with Jim Walker. Martha continued her studies at the New England Conservatory in Boston, where she completed a Graduate Diploma as a student of Elizabeth Rowe, principal flute of the Boston Symphony.
While in Los Angeles, Martha won first place at the Mid-South Flute Society Young Artist Competition and the Pittsburgh Flute Club Young Artist Concerto Competition and placed in the National Flute Association's Orchestral Audition and Masterclass Competition. She is also a two-time winner in the NFA's Masterclass Performer Competition and a past winner of the NFA's Baroque Masterclass Competition. During the summer of 2015, Martha was a prize winner at the NFA's Young Artist Competition.
Before joining the San Antonio Symphony, Martha performed with the Young Musicians Foundation Debut Orchestra and the American Youth Symphony, two pre-professional training orchestras in Los Angeles. She continued her orchestral studies during summers at Music Academy of the West in Santa Barbara, CA, and Tanglewood Music Center in Massachusetts. After two summers as a fellow at Tanglewood, Martha was invited to return in 2012 and 2015 as a New Fromm Player, working closely with the composition fellows and focusing on the study and performance of contemporary music.
Instruments
19.5K Rose Gold

Retour en Haut