Suche
Elisabeth Parry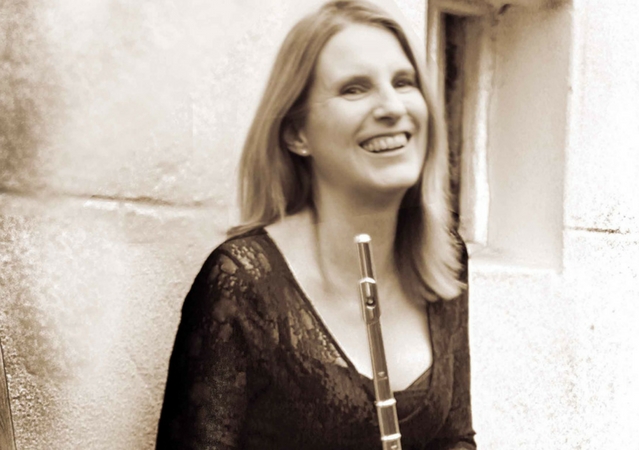 Director of Flutes Inspired
Elisabeth studied with Gareth Morris at the Royal Academy of Music where she gained her degree and recital diploma. She has a busy career as a performer, teacher, ensemble director, writer and arranger, and is internationally renowned for her work with adult students on flute courses and one-to-one.
After graduating from the RAM, Elisabeth worked for a number of years in Australia, where she played with orchestras and ensembles including the WA Symphony Orchestra, the WA Opera Orchestra, and baroque orchestra Ensemble Arcangelo. She has also toured with major shows including Evita and Les Misérables, and with the English National Ballet Orchestra. She is now based in Oxford, England, where she is in demand as a freelance player, performing and recording with baroque ensemble Charivari Agréable, as well as with Oxford Sinfonia, the Harcourt Ensemble and others.
Elisabeth works in close collaboration with international soloist and former principal flute of the London Symphony Orchestra, Paul Edmund-Davies, on their Flute Feast courses in France and around the world. Elisabeth and Paul also perform together, with former LSO pianist John Alley, as the Deutz Trio.
Elisabeth conducts the Oxfordshire Adult Flute Ensemble and receives invitations to work as guest conductor with adult flute choirs around the UK. She has performed at numerous BFS Conventions, and in October 2015 was guest artist at the Australian Flute Festival, and in 2016 at the Adams Festival in the Netherlands.
As well as performing and teaching, Elisabeth is the editor of PAN magazine, Journal of the British Flute Society. She is the authorised biographer of Sir James Galway and her book on the musical legacy of the master will be published in 2016.
Instruments
14K Rose Gold

Sterling Silver

Retour en Haut